This post provided by a guest contributor;  our Friends at Mammoth Wool.
We have all been through those days on the trail where something isn't feeling quite right and we think about turning around. Pesky blisters, rubbing heels, and socks bunching up are not situations anyone wants to encounter while exploring the outdoors. It takes away from the experience and fun; nobody wants that! The good news is that there are plenty of solutions to keep these unwanted discomforts from happening. Your shoes, laces, and socks all play an important part to making your feet happy on the trail. Let's take a look at how each one can play a part in making your outing better. 
IF THE SHOE FITS…
First, let's start with your shoes. The best shoe is the one that fits properly. Nothing else matters until you've checked this off the list. Not only should your toes have room to wiggle a bit, but it also shouldn't be too narrow. On the flipside, if you have too much extra room, you're asking for stability issues and unwanted friction (and blisters!). Do yourself a favor and try multiple brands of footwear before you commit to a pair. You'll quickly realize that some run wide or narrow and you'll know when you've found the right ones.
As you're going through the process of finding the right kicks, it's important that you do so with the same socks you'll wear on trail. You wouldn't be the first person to get a couple of miles into a hike only to realize your feet are squished because your hiking socks are thicker than the ones you were wearing in the store. Another thing to keep in mind is that some feet swell during extended hikes so when it doubt, err on the side of caution and go up a half size.
THE RIGHT CORD
Boot laces? Yes, boot laces. Boot laces play a larger role in adding extra comfort and durability than you might think. The laces are meant to work together with your boots (or shoes) to make them as secure as possible. 
The hiking crowd loves laces made out of 100% polyester. This is because polyester provides durability and does not hold water when it's wet. Choosing laces that have a tight weave are also important for the integrity and durability of the laces. Having a tight weave also allows for laces with non-slip knots so that you aren't tripping over yourself down the trail. A good litmus test when selecting laces is to pull on either end of the lace. A good lace won't stretch, ensuring a consistent fit and knots that hold.
KNOCK YOUR SOCKS OFF
After you have proper fitting footwear, socks are the next most important piece to the comfort puzzle. You want socks that are going to be durable, but not at the cost of comfort. The good news is that you can have your cake and eat it too! The unquestionable industry standard is socks that are made from Merino wool. Here are the reasons why it makes the superior sock:
.
The fibers in Merino wool are the finest of any wool available, providing a soft, gentle, silky and feeling against your skin for extra comfort and preventing blisters.
Merino wool is naturally anti-bacterial and moves sweat away from your feet, preventing smelly odors.
The wool regulates your temperature making it a great choice in both hot and cold climates.
Merino wool has hypoallergenic properties, meaning skin irritation and itching isn't a concern.
It is pretty hard to argue with a type of sock that is breathable, wicks sweat, prevents blisters, and is temperature regulating. Makes you want to wear a pair right now, doesn't it?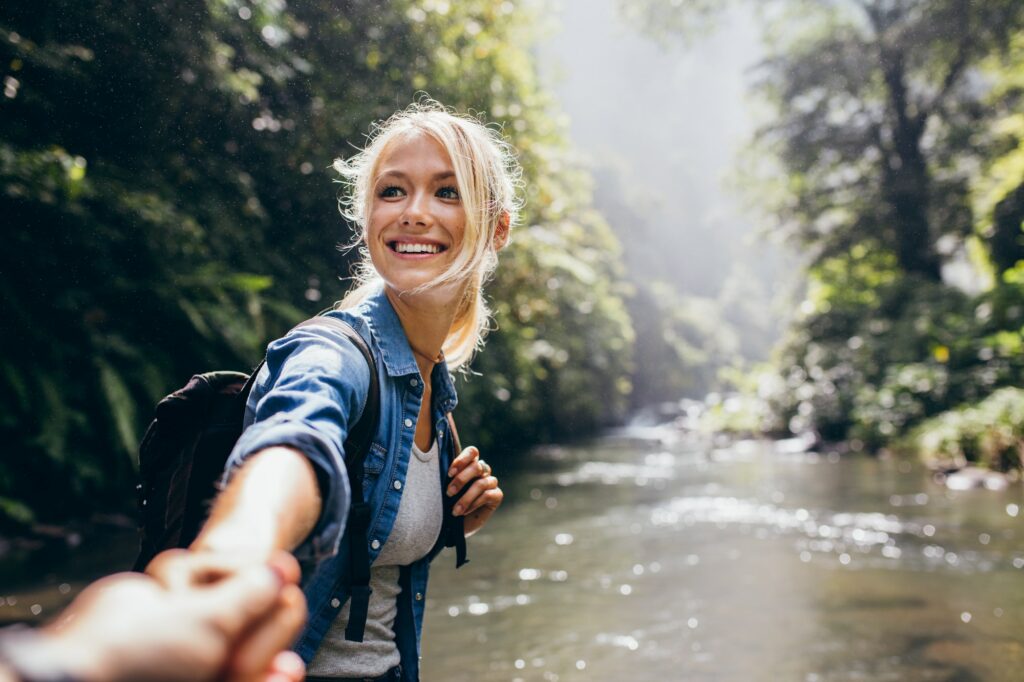 There you have it. The three components to a great experience on your next adventure are your shoes, laces, and socks. Now that you have a basic guide to keeping your feet happy for miles, it is time to go explore. Happy Trekking from The Mammoth Wool team!
First-time customers 15% off on our site: VENTURE15
Socks: https://amzn.to/34k8I1t
Laces: https://amzn.to/2LsAwdl